Mediante un tuit publicado ayer por la noche, el republicano Donald Trump pidió que «retiren» uno de los programas cómicos de mayor audiencia en la televisión de Estados Unidos.
Right behind you!

Watch the Trump-Clinton Town Hall #Debate on the #SNL App: https://t.co/7dmmWQgqPD pic.twitter.com/yk4UpNx53h

— Saturday Night Live (@nbcsnl) October 16, 2016
Se trata de «Saturday Night Live», un show de la cadena televisiva NBC que cuenta con más de 40 años al aire. Mediante imitaciones, este show mejor conocido como SNL, habla de los temas de actualidad haciendo sketchs en vivo junto a invitados especiales.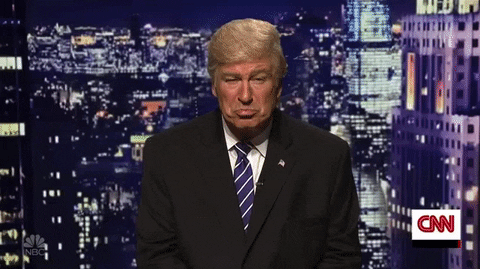 En su edición del sábado pasado el tema principal fue el debate. En una parodia de lo que fue el encuentro entre Hillary Clinton y Donald Trump, el actor Alec Baldwin interpretó por segunda vez consecutiva al candidato republicano, ante la mirada de millones de espectadores que disfrutaron del show.
Parece que esta interpretación no fue del agrado del verdadero Trump, que dijo que fue un «ataque en su contra» y además de pedir que retiran el show, criticó Baldwin por su interpretación, diciendo que «su representación apesta».
Watched Saturday Night Live hit job on me.Time to retire the boring and unfunny show. Alec Baldwin portrayal stinks. Media rigging election!

— Donald J. Trump (@realDonaldTrump) October 16, 2016
«Vi el trabajo que hicieron en golpearme en "SNL" anoche. Es hora de retirar ese show aburrido y sin gracia. La representación de Alec Baldwin apesta.» declaró Trump en un tuit realizado pasadas las 4 de la madrugada del domingo.